Team
Tom Shepard, Founder/Director
Tom has been directing and producing documentary films for nearly 20 years. His film SCOUT'S HONOR won two top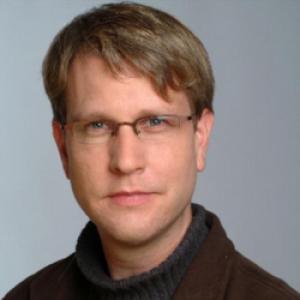 awards at the Sundance Film Festival and broadcast nationally on the PBS program P.OV. He also directed and produced KNOCKING, a film about Jehovah's Witnesses, which broadcast nationally on the PBS series Independent Lens.  His recent film WHIZ KIDS is a coming-of-age documentary about youth who find their voice through science. It also aired on PBS.  Tom's collaboration with filmmaker Andy Abrahams Wilson resulted in THE GROVE about the AIDS epidemic and the politics of remembrance.  Tom's films have received acclaim in dozens of publications including the New York Times, Washington Post, Boston Globe, Miami Herald, the San Francisco Chronicle, and Denver Post among others.  Previously, Tom worked as an editor at National Public Radio for Linda Wertheimer.  He teaches documentary in California and Colorado and is the former chairman of New Day Films.  He graduated from Stanford University where he majored in biology and film.
Karen Walldorf, Deputy Director
Karen studied computer engineering and multimedia art at Tufts University, in Massachusetts. She has spent her career in a variety of capacities including a technical writer for the power industry, as well as, a middle school math teacher. Creatively inclined, but a linear thinker, Karen has combined her interests as the Technical Coordinator and Operations Associate for the Rocky Mountain Women's Film Institute since 2007. She enthusiastically works in a similar capacity for the Youth Documentary Academy as the deputy director.
Kathy Stults, Impact and Engagement Director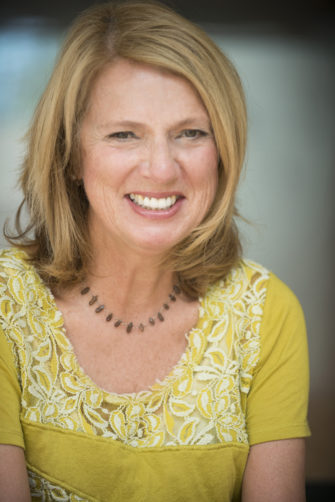 Kathy has spent 43 consecutive years working with at risk youth in school settings including opening up a school for girls rescued from sex trafficking in 2015. She has been a volunteer for the Rocky Mountain Women's Film Institute (RMWFI) for 18 years. She started the Youth Outreach Program for the Institute and it continues to bring filmmakers and youth together in the Pikes Peak region. Kathy also serves as the Chair of the Development Committee for the RMWFI and is looking forward to bringing this experience to the Youth Documentary Academy.
Mona Adelgren, Operations Coordinator
Mona graduated from Boston University with a degree in electrical e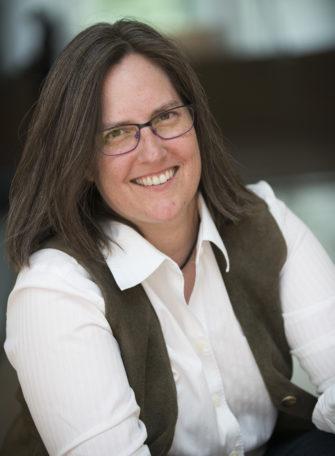 ngineering. Her goal as a filmmaker and storyteller is to shine a spotlight on the ordinary to illuminate its beauty, a theme strongly present in her debut documentary short film FOUND ART(IST). As a filmmaker, amateur photographer and musician who is also a highly experienced communications systems engineer, she believes filmmaking provides the perfect medium in which to blend her technical skills and creative passions.  She is enthusiastic and grateful for the unique opportunity the Youth Documentary Academy affords her to assist youth in finding their voices and telling their powerful stories.
Aaron Burns, Instructor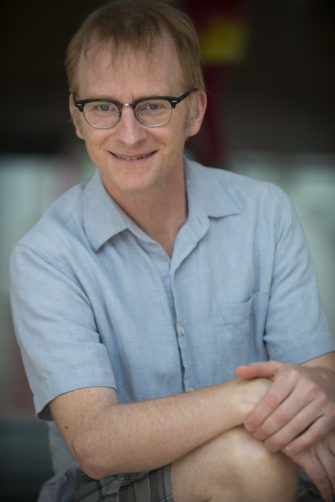 A former actor, Aaron decided to study filmmaking at Chapman University where he earned an MFA. He went on to work in Los Angeles for the Director Morgan Neville, as an assistant on THE COOL SCHOOL (PBS documentary) and on Todd Snider music videos. He was Assistant Editor and Screenwriter on THE BATTALION, a web-based series that chronicles the real-life challenges of firefighters across the country. He served as Co-Editor on JOURNEY WITH MY MOTHER, a documentary from the late Richard Kassebaum. Aaron is currently on the faculty of the Colorado Film School in Denver where he teaches film production.
Eva Brzeski, Instructor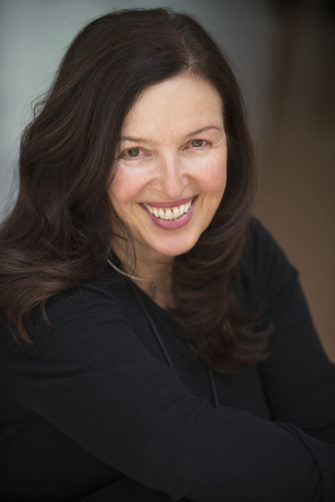 Eva Ilona Brzeski is the writer, director and editor of the internationally acclaimed, award-winning films THIS UNFAMILIAR PLACE, 24 GIRLS, and CHINA DIARY (911) and the producer, director and editor of the underground sensation LAST SEEN, written and co-produced by Holiday Reinhorn. Eva edited the documentary feature UNDER OUR SKIN as well as the TV shows The Real World, The Simple Life and many documentary and narrative films. She lives in Northern California, where she works as an editor and has recently launched her new project KINDNESS – THE MOVIE.
Kathryn Eastburn, Instructor

Freelance journalist and author Kathryn Eastburn, MFA, was co-founder and editor of the Colorado Springs Independent, where her work garnered numerous state, regional, and national journalism awards. Her features, reviews, and interviews have appeared in newspapers and magazines across the U.S., including the Denver Post, Saveur, and Texas Highways. The author of twobooks of literary nonfiction, Eastburn is visiting professor of Creative Nonfiction Writing and Journalism at The Colorado College and a faculty member at Denver's Lighthouse Writers Workshop where she teaches memoir and personal essay writing.
Suzan Beraza, Instructor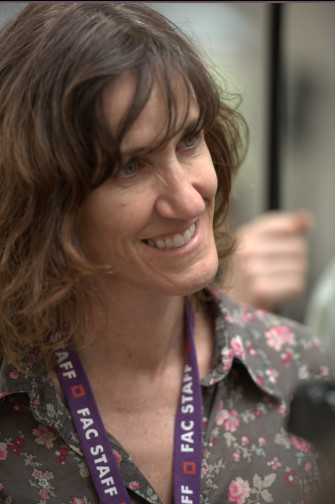 Suzan was born in Jamaica and raised in Puerto Rico and the Dominican Republic. Her thought-provoking films challenge viewers to examine their lives and consider the impact of their choices. Social and environmental issues pervade her work, including her recent highly acclaimed films BAG IT and URANIUM DRIVE IN. Beraza's films have appeared on PBS, the Documentary Channel and at many festivals around the world, winning numerous awards. Founder of the Telluride Repertory Theater Company (1990), Beraza worked as a theater director for 20 years. She created Reel Thing Productions, an independent media company and has taught film and video in Telluride where she is based.
Linda Broker, Senior Advisor
Linda has served as the executive director of the Rocky Mountain Women's Film Festival for the past twelve years. She began as a volunteer in 1994, and for the next eight years chaired various committees, including three years as Festival Program Chair and two years as the Operations Committee Chair. Linda was hired by the Festival in 2001 as the first paid executive director. During her tenure, she has led the organization through a period of steady and significant growth, increasing the prestige and recognition of the festival among filmmakers and attendees alike, and overseeing the Youth Outreach program.
Tara Thomas, Senior Advisor
Tara is currently the Director of Education at the Fine Arts Center in Colorado Springs and has an extensive background in arts education and administration in Pikes Peak Region.  Under her tenure at the Fine Arts Center, Tara has specialized in fine arts classes for youth and adult, family programming, museum education programs, at-risk students, gifted and talented, a program entitled "Bridging Memories"  an Alzheimer's touring program, school tours, and military artistic healing for soldiers with post traumatic stress disorder and traumatic brain injury.  Tara has become a fierce advocate of documentary education in her support of the annual Documentary seminars with Tom Shepard and providing early support for the Youth Documentary Academy.  She received a bachelor's degree at U.C.C.S and her master's degree from Colorado College.
Meg Moritz, Advisor
A former television news producer, Professor Morits is a professor of journalism at the University of Colorado.  Her work examines the impact of crisis reporting on journalists and their subjects. Her current research project examines the role of the Internet in Finland during the 2007-2008 school shootings. A UNESCO Chair and Fulbright Senior Scholar, Moritz has presented her research in more than 20 countries. She has been a visiting scholar at Communication University of China in Beijing, Jiao Dong University in Xian, University of Stockholm, University of Malta, University of Versailles and University of Paris, The Sorbonne. Professor Moritz received her BSJ and MSJ from Northwestern's Medill School of Journalism and her PhD from NU's School of Speech.
Ingrid Dahl, Advisor, San Francisco
Ingrid directs all Next Generation youth media programs at the Bay Area Video Coalition. Formerly a program officer of youth media and editor-in-chief of Youth Media Reporter at the Academy for Educational Development, Ingrid has extensive knowledge of the youth media field as an intermediary, leading a National Youth Media Summit in 2009 and the GFEM Investing in Youth Media funder briefing. She also has a history of working with youth on the ground, launching a middle grade "Youth Create Media Project" throughout the boroughs in New York City and Newark, NJ; and, she is a founding member of the Willie Mae Rock Camp for Girls (Brooklyn, NY) where she teaches girls expression/empowerment through music and collaboration. Dahl lectures nationally and internationally on youth media, gender and music, and social change.  Dahl is a board member of Women, Action and the Media and affiliated with The Op-Ed Project.
Don Jones, Photographer
A graduate of Brooks Institute in California, Don blends twenty-two years of commercial photography experience with his intrinsic feel for the fine art of photography to create award winning and powerful images. His understanding of the desire to reach the audience, consumer or otherwise, allows him to work successfully with other creative leaders in an interactive and collaborative manner to accomplish the goal. This year, Don Jones Photography celebrates ten years in business.
We don't get these kinds of resources in our regular schools.  The production equipment is first rate.  The teachers are all professional filmmakers.
Garry Moyer, 18