Donate
Founded in 2013, the Youth Documentary Academy inspires young people to find their voices through filmmaking. For seven weeks, students learn all aspects of documentary production.  The program is rigorous, providing hands on training, college preparedness, and real-world experience.  YDA seeks students from underserved communities who are interested in becoming young leaders in the Pikes Peak region and engaged citizens of the world.  Your support will underwrite fellowships for more youth in our community.
"YDA is rare in its location, structure, staffing, and most importantly, accessibility. By subsidizing tuition, funders are helping to level the playing field in a career traditionally dominated by the financially advantaged."  ~SUZAN BERAZA, documentary FILMMAKER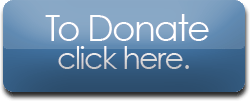 Donations at every level are appreciated.  Youth Documentary Academy is a non-profit project of the Pikes Peak Community Foundation and all contributions are fully tax deductible. To donate online, please visit https://www.ppcf.org/donate/
---
Sponsorship Levels
Academy Membership, $1000

YDA has been awarded a $25,000 matching grant from the Russell Grinnell Memorial Trust, and we are looking for 25 founding donors to secure those funds for our 2018 production session. As such, for a $1000 annual donation, please consider becoming a Member of the Youth Documentary Academy. Annual member benefits include:
Acknowledgment on the YDA website
Screen credit on all films produced in the year
Invitation to and Acknowledgment at the annual red carpet premiere event

THIS YEAR ONLY:

  As a special thank you for being an early supporter of our mission, all "Founding Academy Members" will have their name included on a banner at all YDA events moving forward.
Executive Producer, $4,000
This sponsorship level supports the production of and outreach screenings for the lifetime of the film.  12 sponsorships available annually
Executive Producer credit on one of the short films produced, Producer credit for other films
Acknowledgement at film's premiere, red carpet event (podium and program)
Acknowledgement at all community screenings and festivals where filmmaker or YDA representative present
Presenting Sponsor, $20,000
This sponsorship level supports YDA's production costs for a summer. There is one sponsorship available annually.
Presenting Sponsor credit on all films produced in a YDA production session
Acknowledgement at films' premiere, red carpet event (podium and program
Acknowledgment at all community screenings and festivals where YDA filmmaker or representative is present
Acknowledgment on the YDA website
To become a sustaining sponsor of YDA or to sponsor at a different level, please contact our Impact and Engagement Director, Kathy Stults, at (719) 210-6486