Bailey Francisco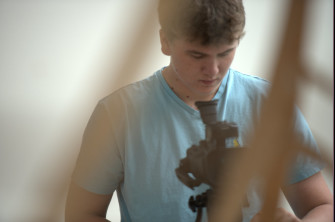 Bailey Francisco, 17, grew up on an Army base in Fountain, Colorado.  He attends Fountain-Ft. Carson High School where he is currently a senior.  After having been selected for a YDA fellowship, he decided to explore the impact  of his father's Post Traumatic Stress Disorder (PTSD) and traumatic brain injury on his family. Bailey's film, AFTER WAR, provides an unvarnished account of the costs of war, not only on soldiers themselves, but those who are closest to them.
Michael Francisco was the kind of dad any son would pray to have: loving, fun and adventurous.  But after Michael's three military tours in Iraq, things began to change: violent outbursts, drinking and erratic high-risk behavior.  How Bailey and his mom come to terms with war's affect on their own family is a testament to love and resilience.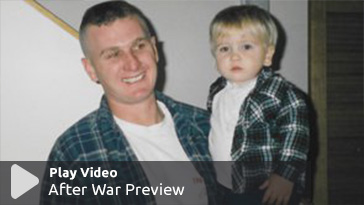 AFTER WAR premiered at the Rocky Mt. Women's Film Festival and then at the Boulder International Film Festival where Bailey presented his film along side Academy-Award winning filmmaker Lucy Walker.  It also has screened at Colorado College, the Fine Arts Center, and Inside/Out in Colorado Springs.  Bailey is the 2014 recipient of the Pikes Peak Art Council's 'Rising Star' Award. His interests in filmmaking are matched by his skills in football and literature.  He hopes to attend a four-year college where he can study film and communication.
Don't be scared to tell your story. My entire life, I was kind of embarrassed to talk about it. But I've shown people at school my film, and they've said 'I have the same story, thank you so much, it helped me.'
Bailey Francisco, 17