Destiny Rinder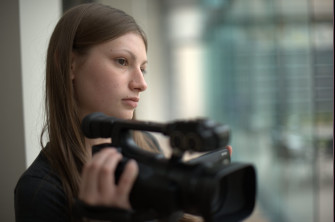 Destiny Rinder, 18, knew from an early age she wanted to spend her life pursuing filmmaking. Born in California, raised in Germany, her family ultimately moved to Fountain, Colorado, where she graduated from Mesa Ridge High School last spring.  For her YDA project, Destiny directed ONE IN SIX, a daring documentary about stalking and violence against women. Her film chronicles the story of Doris Rivera-Black, a former deputy sheriff in Colorado Springs whose ex-husband stalked, kidnapped and nearly killed her.
ONE IN SIX not only reveals the terror of sexual violence but also the resilience necessary to survive.  Doris now teaches self defense to other women in her community, empowering hundreds to prevent more victimization and assaults.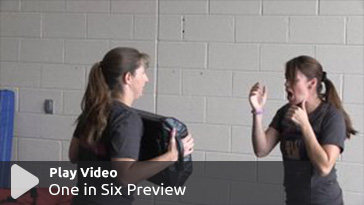 ONE IN SIX premiered at the Colorado Springs Fine Arts Center and recently screened at the Boulder International Film Festival's Teen Filmmaking Competition where Destiny won the "Up & Coming Filmmaker" award.  Her film will be screening next at the Brooklyn Girl Film Festival where it will be in competition for the Best Documentary prize.  The daughter of a police officer and former soldier, Destiny Rinder now attends Pikes Peak Community College where she is studying liberal arts.  She will attend the University of Colorado in 2016 on a full scholarship.
Learning how to shoot, edit and produce documentaries in such a hands-on way, this program has given me such valuable real life experience.  I also met some amazing new friends.
Destiny Rinder, 18