YDA Partners with Rocky Mountain PBS
We are excited to share a big development regarding youth in the Pikes Peak region: the Youth Documentary Academy (YDA) and Rocky Mountain PBS have formed a new partnership to broadcast YDA films on Rocky Mountain PBS and their affiliate stations across the state of Colorado.  The students in our program, whose films are already winning hearts and minds (and awards) around the country, will now have the chance to engage public television audiences in the thousands statewide.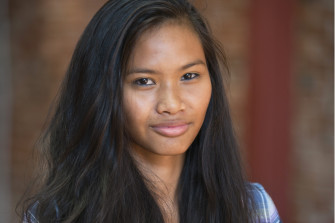 Madison Legg's film, UNDER THE WIRE,  produced in 2015, will air next week on Insight with John Ferrugia.  The episode is titled "Surviving Suicide" and will air Thursday, December 15, at 7pm on Colorado PBS stations.  Madison's film explores the high incidence of teen suicide in Colorado, through the eyes of her own family, and a near-tragic event that changed their lives.
The Rocky Mountain PBS team visited Madison last week in the Springs and interviewed her about her film; Madison will also appear live in studio immediately following the broadcast to discuss her film with a mental health expert and the show's host, John Ferrugia. For more information about the broadcast, please visit the Rocky Mountain PBS website HERE.
In addition to Madison's film, several other recent YDA projects have explored the issues around teen suicide in Colorado Springs. The Gazette Telegraph and Colorado Springs Independent both did feature articles on these students and their projects. You can visit them here, CS INDY PIECE, and here, GAZETTE TELEGRAPH PIECE.
We look forward to sharing many more broadcast dates with you throughout 2017 as YDA students continue to address issues in our community through their own eyes.